Earth Day is April 22! Get ready for the big day and make sure everyone knows where you stand, because Earth Day isn't just a day: It's an attitude.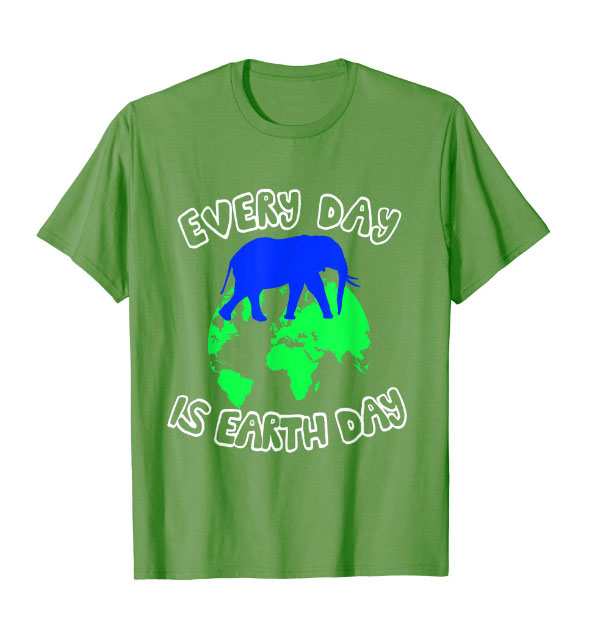 Every Day is Earth Day when you wear our shirt with the blue elephant on a green planet.
Great gift for Earth Day or any other day, because conservation is important all year round.
Available in Men's, Women's or Youth sizes
Five different colors to choose from!
Our "Every Day is Earth Day" t-shirt is the perfect way to let the world know you care about conservation, wildlife preservation and saving mother Earth. Earth day isn't just April 22. Every day is Earth Day. Wear it with pride all year long.
$16.97. Available from Amazon: https://www.amazon.com/dp/B07NLNDRNY