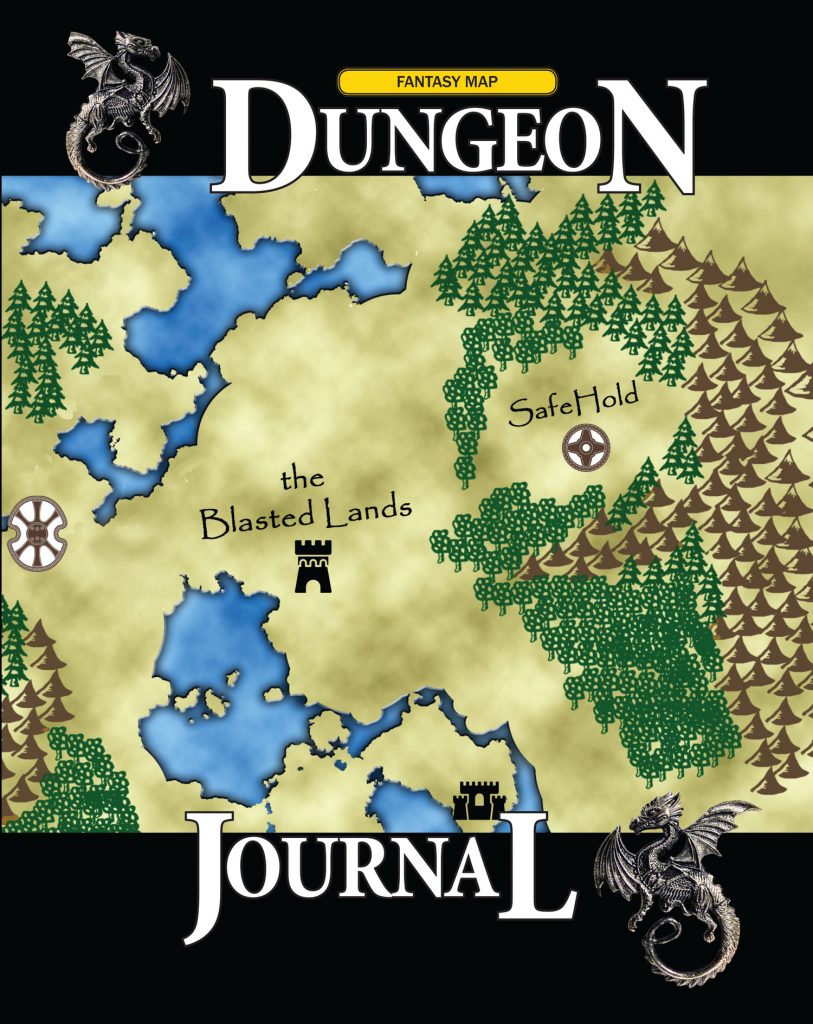 Ready for an adventure? This 100-page, 8×10 Fantasy Map Dungeon Journal is filled with graph paper (hexagon or square grid available), making it the perfect role playing accessory for dungeon masters and players alike. Use it to take notes, draw maps, record character details, sketch the monsters you encounter and chronicle your adventures on your next dnd campaign.
Draw your own dungeon maps
Record your RPG adventures
Design a new campaign for your characters
Take notes as you play (initiative tracker, treasure record, experience log, etc.)
Every role player needs one of these colorful, stylish journals so they can each take their own notes during your next tabletop gaming session. This sketchbook is designed for anyone interested in Dungeons and Dragons, Pathfinder or any other RPG, as well as fans of fantasy adventure in general. Also makes a great:
notebook
sketchbook
diary
journal
Makes a great gift for the gamer, DM or roleplaying enthusiast in your life.
$8.97. Available on Amazon