Do you know how to play the squiggle game? All you have to do is start with a squiggle and turn it into something more! Every squiggle is unique and every squiggler is, too! Whatever is in your imagination needs to be let out, and we can help!
Here's how it works:
Click on the squiggle image and print it out.
Get out your colored pencils, markers or crayons and complete one or more squiggles.
Draw whatever your mind sees, using the squiggle as a starting point or inspiration.
Scan your completed squiggle page (or take a photo with your phone) and send it by e-mail to contests@stottpublishing.com by 11:59 p.m. on August 31, 2020. Please submit as many squiggles as you like, but we can enter only one (1) drawing per e-mail address.
That's it!
We'll put all the completed squiggles in a hat (seriously, we have a really big hat), and we'll draw a random winner on September 1. If you are the lucky squiggler, we'll contact you by e-mail to find out where we should send your free book, so make sure you use a valid e-mail that you check regularly.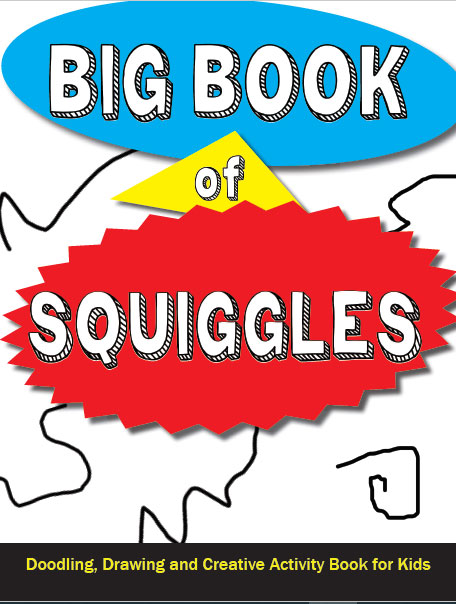 What do you get if you win? The winner will receive a free copy of the Big Book of Squiggles (a $12.95 value). The book includes 200 pages of squiggle designs for hours of fun! Play solo, with friends or the whole family!
*All submissions become the property of Stott Publishing Inc., which means, among other things, that we will have the right to publish your drawing or to use it for promotional purposes. By submitting your drawing, you agree that you surrender all intellectual property rights, including copyright, to the work(s) submitted. We value your privacy. We will NOT publish your name or other personal information without your permission.