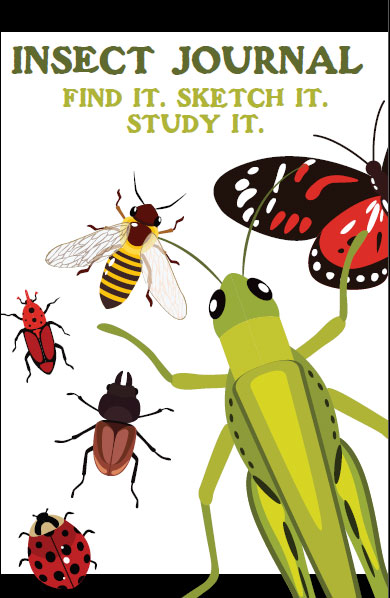 The Insect Journal is designed for backyard bug enthusiasts of all types. The dot-grid pattern on each left-hand page is ideal for sketching, drawing and doodling, while the lines on each right-hand page are perfect for taking notes, journaling and making observations.
Great Gift for Entomologists of All Ages!
100 pages to record up to 50 different species!
Also makes a great journal, notebook or sketch book for bug enthusiasts
This journal is a great way for kids of all ages to record and remember the ants, bees, wasps, moths, butterflies, grasshoppers, beetles, ladybugs, caterpillars and other creepy crawlies they encounter! It's a great do-it-yourself science activity book that will keep them interested in science, nature and the world around us.
Best of all, bugs are all around us! You can use this journal anywhere!
$5.95. Available from Amazon: https://www.amazon.com/dp/B089279XWZ